Services
We offer primary care for your pet in the form of wellness services, such as annual check-up's and vaccinations as well as routine care when they are sick or injured. We have an in house laboratory for running routine cytologies, urinalysis tests, basic blood panels to check organ function as well as both a dental and regular x-ray machine. Routine surgeries are performed Tuesday through Friday, with the doctor's each having different surgery days. 
Our Surgery Suite & In House Lab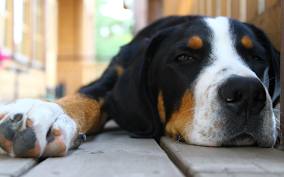 Treatments
We offer laser treatments for pets that need help with  slow healing wounds, arthritis, muscular injuries and even ear issues. Our technicians use a K-Laser to expertly treat your pets injury, all in the privacy of a separate quiet room away from the main lobby.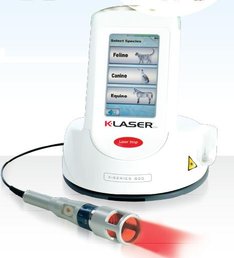 We also offer Acupuncture, performed by Dr. Rice by appointment. Acupuncture has been shown to relieve stress, help with arthritis, slow healing injuries and animals with chronic illness where it may help them regain an appetite as well as chronic gastrointestinal problems, skin problems and respiratory/cardiovascular problems. Visits last around 30-45 minutes long and the patients are usually treated 1-2 times per week for 4-6 weeks. After that, treatments are done on an as needed basis to control the symptoms.