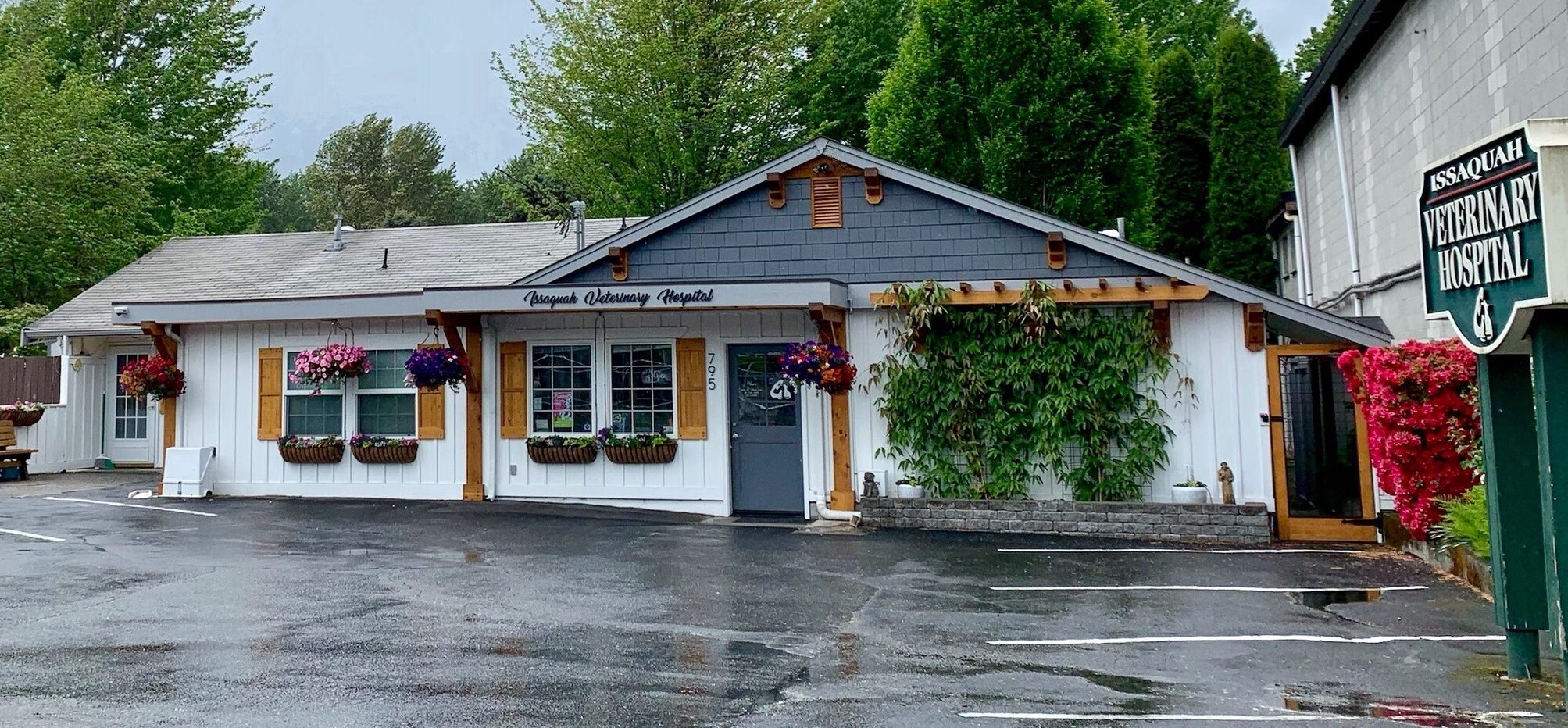 Issaquah Veterinary Hospital
Issaquah Veterinary Hospital, "IVH" as it's affectionately known, is Issaquah's oldest veterinary hospital. Located in the heart of Downtown Issaquah and privately owned by Dr. Kim Rice, the busy three doctor practice aims to provide the highest care to its many furry, and sometimes not so furry patients. We believe in treating your pets like our own, and strive to maintain the highest standard of care. Many of our staff have worked here for nearly ten years and are dedicated to the practice, with extensive knowledge of the area, such as local trainers, great pet stores, and details about the unique issues Washington pets may face in their environment. Taking into account your lifestyle and your pets daily environment, we work tirelessly to provide the individualized care that your dog or cat needs.

Meet Our Team
The Doctors
Dr. Kim Rice, DVM
Dr. Rice has been practicing veterinary medicine since 2006 at Issaquah Veterinary hospital and bought the practice from Dr. Shuttleworth in 2011. After previously working at Wilderness Animal Hospital with Dr. Zimbelman she moved here to have more freedom to practice naturopathic medicine. She treats her dog Tesla as a member of her family, and she really loves that our clients do the same. Dr. Rice graduated from the Ohio State University School of Veterinary Medicine in 1992, and though she initially wanted to work with farm animals as well as cats and dogs, she realized that the hours that horses keep for veterinary calls were a little too much for her. Unlike some, Dr. Rice had already decided by the time she was just 9 years old that she wanted to be a vet; animals seemed to gravitate to her and she was able to make connections with them but she also wanted to work in a service related field, and this seems to be the perfect fusion of helping animals and people for her. Ultimately, it is most rewarding for her to see the cats and dogs that have gone through all types of treatments in Western medicine and end up improving greatly with Eastern medicine treatments. Dr. Rice practices holistic veterinary medicine, supplementing her modern training with ancient Chinese herbal supplements, acupuncture and k-laser therapy to create a more well-rounded approach to your pet's health. We have a separate, quiet room for acupuncture and laser therapies to create a calm environment for your pet so they may receive the full benefit of the treatment. Acupuncture and laser treatments have been very helpful for a number of our clients' pets, to treat and help cope with ailments ranging from arthritis and soreness from broken bones and surgeries to speeding up the healing time of wounds and relieving symptoms of long-term illness.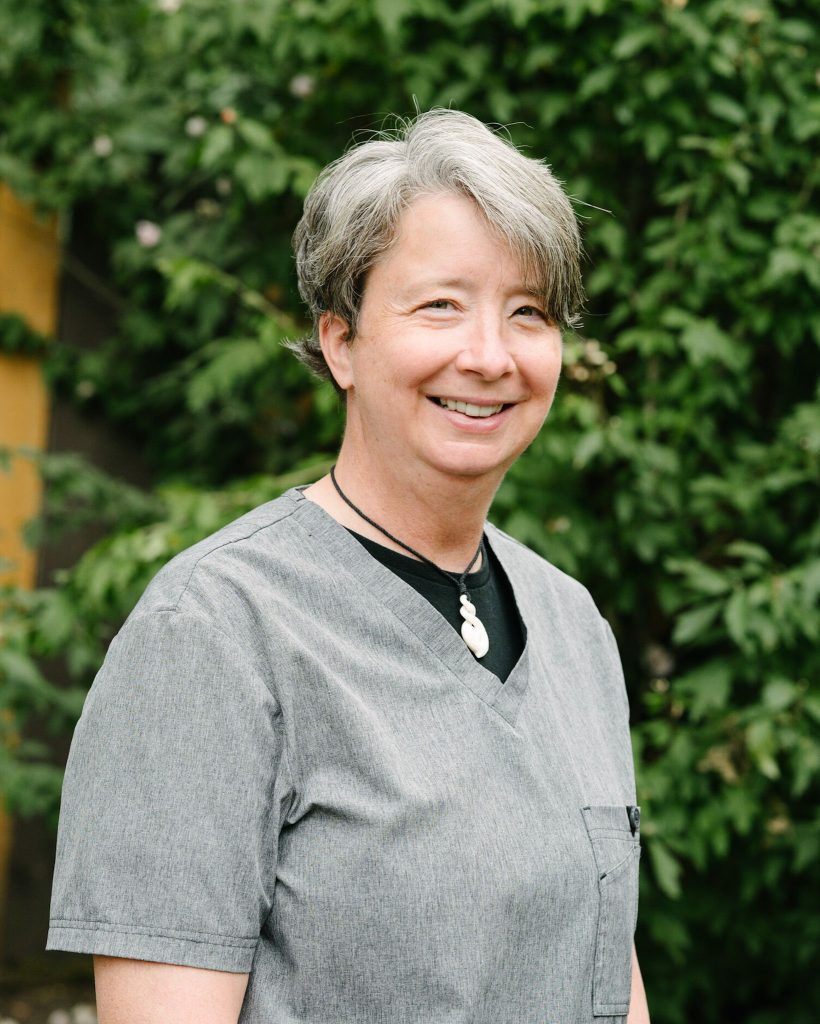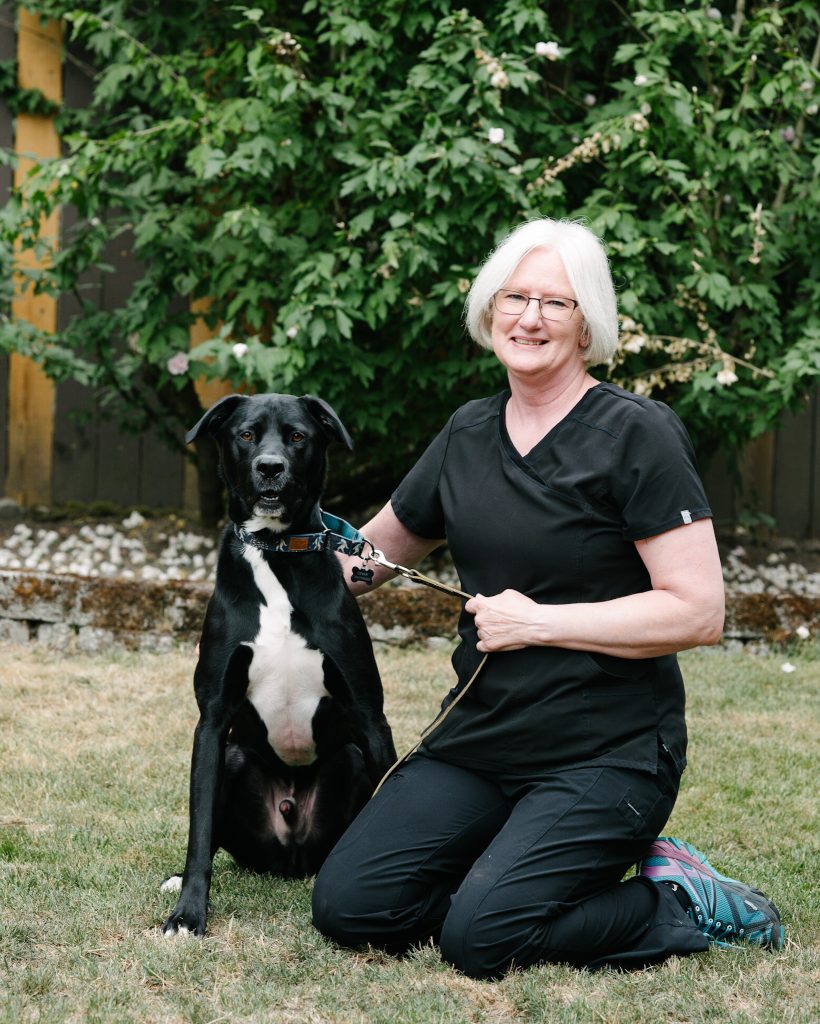 Dr. Joan Zimbelman, DVM
Dr. Zimbelman (or Dr. Z as you may know her) graduated from the Washington State University School of Veterinary Medicine in 1987 and moved to join Dr. Rice at IVH from Wilderness Animal Hospital, where they worked together for quite a few years previously. She spends a lot of her free time with her family and loves to travel when she has the opportunity. Besides taking care of all our different patients, she really enjoys surgery and offers her wealth of knowledge in veterinary dentistry to our practice.
Dr. Anna Aguirre, DVM
Dr. Aguirre graduated from the Washington State University School of Veterinary Medicine in 2021 and began her career as a DVM in the midst of the Covid pandemic. Dr. Aguirre joined Issaquah Veterinary Hospital in August of 2022 and she has proven herself to be a great asset to our team through her genuine care for her patients and her excitement to enhance the human animal bond through education and compassion. She grew up in Puyallup and dreamed of becoming a veterinarian since kindergarten and enjoys spending time with her husband, one senior dog and two crazy cats.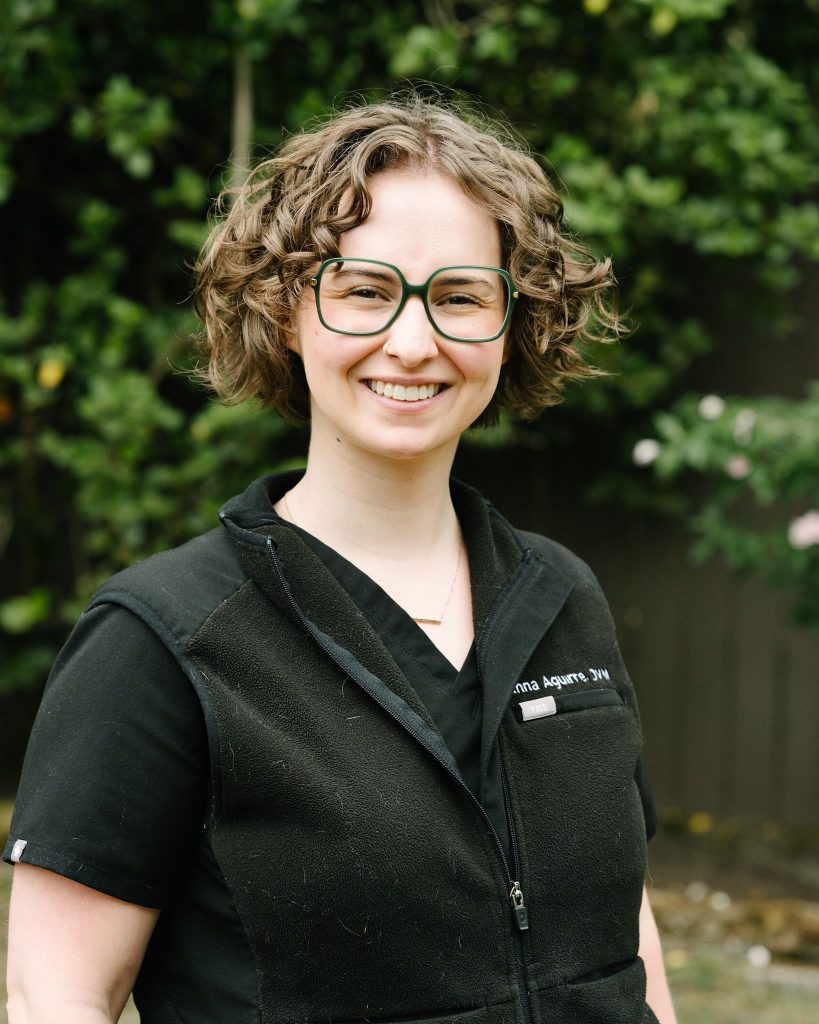 The Crew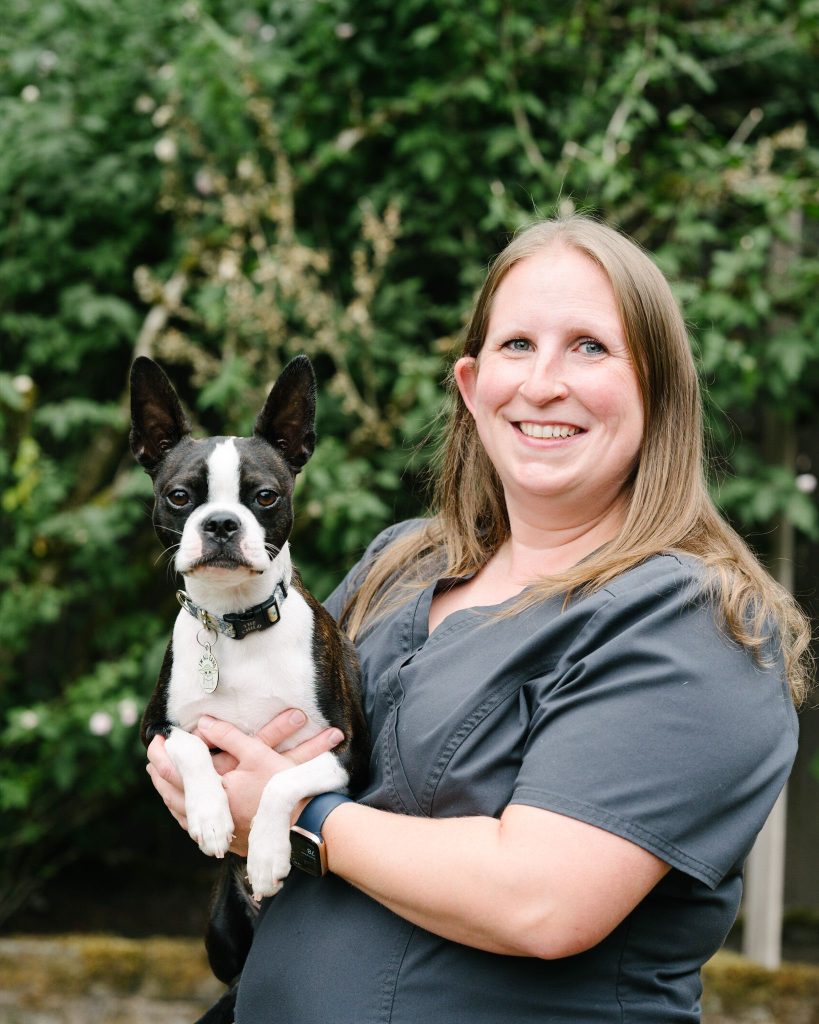 Chelsea, LVT
Chelsea has worked at Issaquah Veterinary Hospital since 2014, initially starting as a veterinary assistant. She wanted to be a veterinarian initially when she job shadowed at a clinic in high school, starting as a kennel assistant in 2002 where she got to see a lot of alternative medicine practiced. She has worked in the field in different clinics for 21 years and was inspired to continue in her chosen carrier path by becoming a licensed veterinary technician in 2013. Chelsea spends her time raising two young girls with her husband and spoiling her fur kids Cooper (Boston Terrier), Mia (Boxer), and Charlie (Domestic Shorthair).
Jessica
Jessica has worked at IVH since 2012, previously starting up front as a receptionist and working her way into a veterinary assistant. Jessica takes pride in making sure that each patient gets the care that they deserve. One of her favorite things about IVH are the relationships we achieve with our clients and the people she works with. Her love of animals does not stop at work, Jessica's menagerie of pets include Cinder (Irish Wolf Hound), Babe (lab mix), Mayzi (Australian Shepard), 4 cats (Happy, Captain, Kitten, Walter), 2 Ball Pythons (Morticia & Mr. Noodles), 3 Crested Geckos (Kristof, Mirabel, Rapunzel), 1 Leopard Gecko (Vivo) … well you get the point, she is an animal lover through and through. When she is not spending her time working with or playing with animals she is spending time with her husband and two daughters on hikes, road trips and what ever adventures they can find.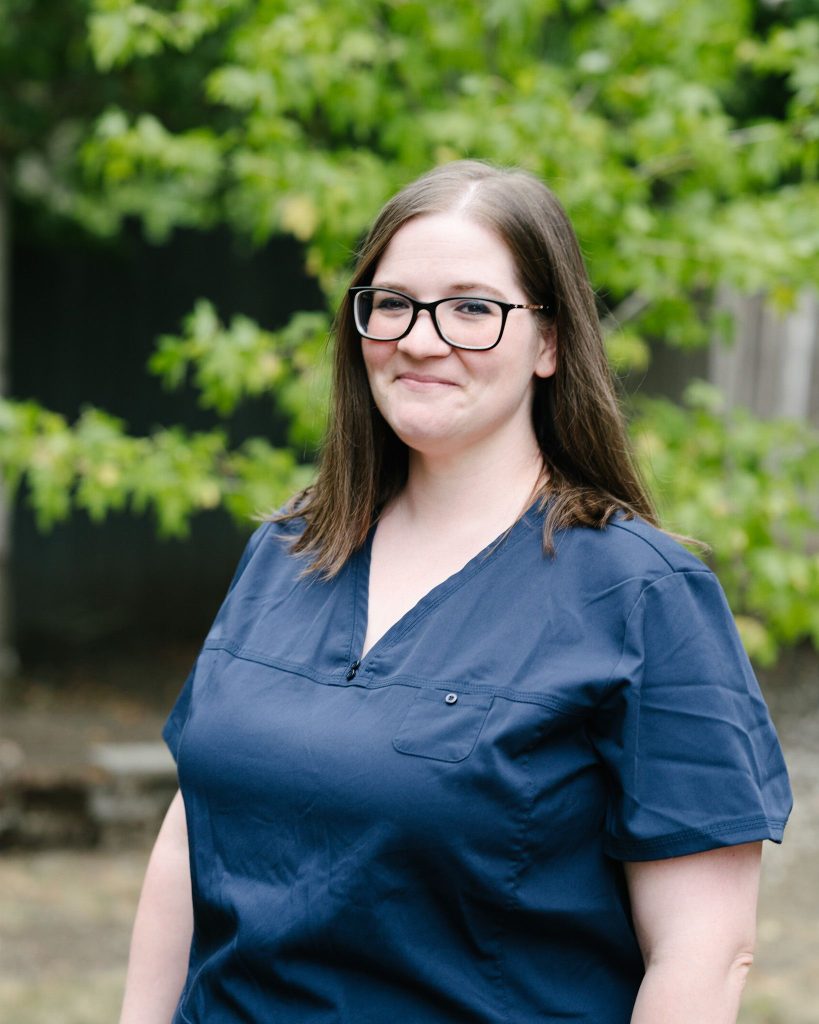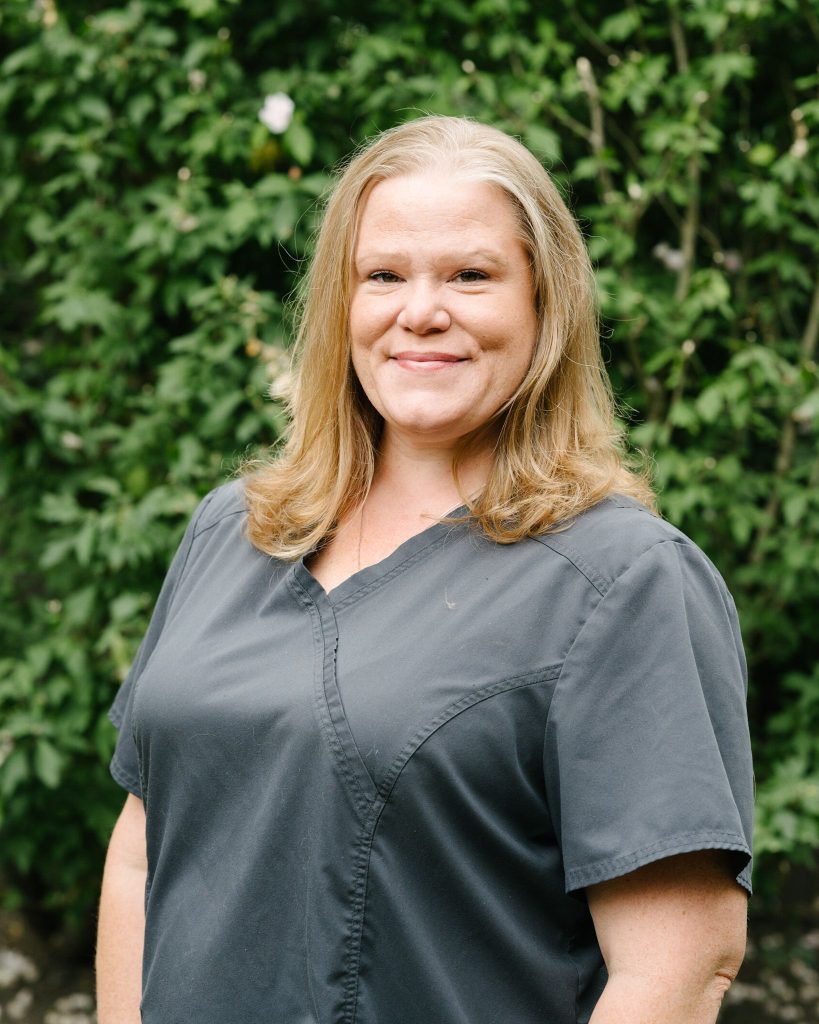 Jess
Jess started out here in 2013, as a kennel assistant and worked her way into a veterinary assistant position over the past several years. Jess has a background working with animals, in 4H and showing horses in high school and she has always felt that she connects with animals. She loves getting to see how excited the animals are when they get picked up by their owners after surgeries, as well as being able to assist in procedures. Jess has two dog at home, Sammy, a Collie/Lab mix, and Rally, a black lab mix. Her cat Georgie rules the roost and keeps the dogs in line. For fun, she likes gardening and hiking with her husband, as well as, going camping, boating and fishing.
Makenna
Makenna started with Issaquah Veterinary Hospital in 2022 as a veterinary assistant and has learned to fill in as a veterinary receptionist when they need a helping hand. Makenna enjoys decorating the clinic for holidays and is great at getting pets photo's to commemorate their visits. . In her spare time Makenna loves spending time with her cat, Haze, and Aria, her Shih Tzu mix.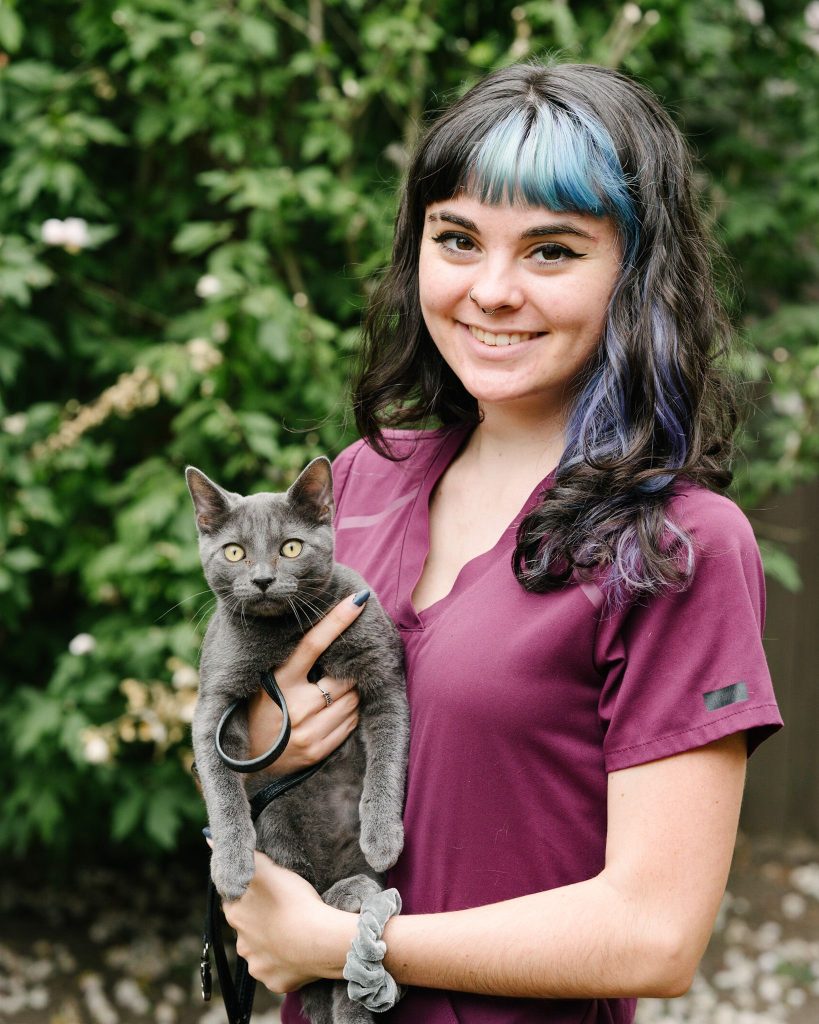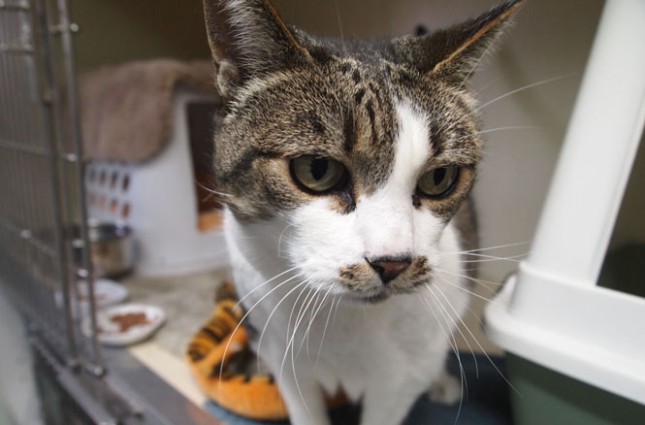 Abby
Photo and Bio Coming Soon
Simone
Photo & Bio Coming Soon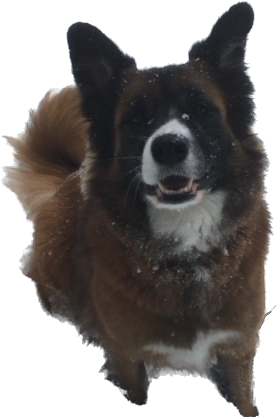 At The Desk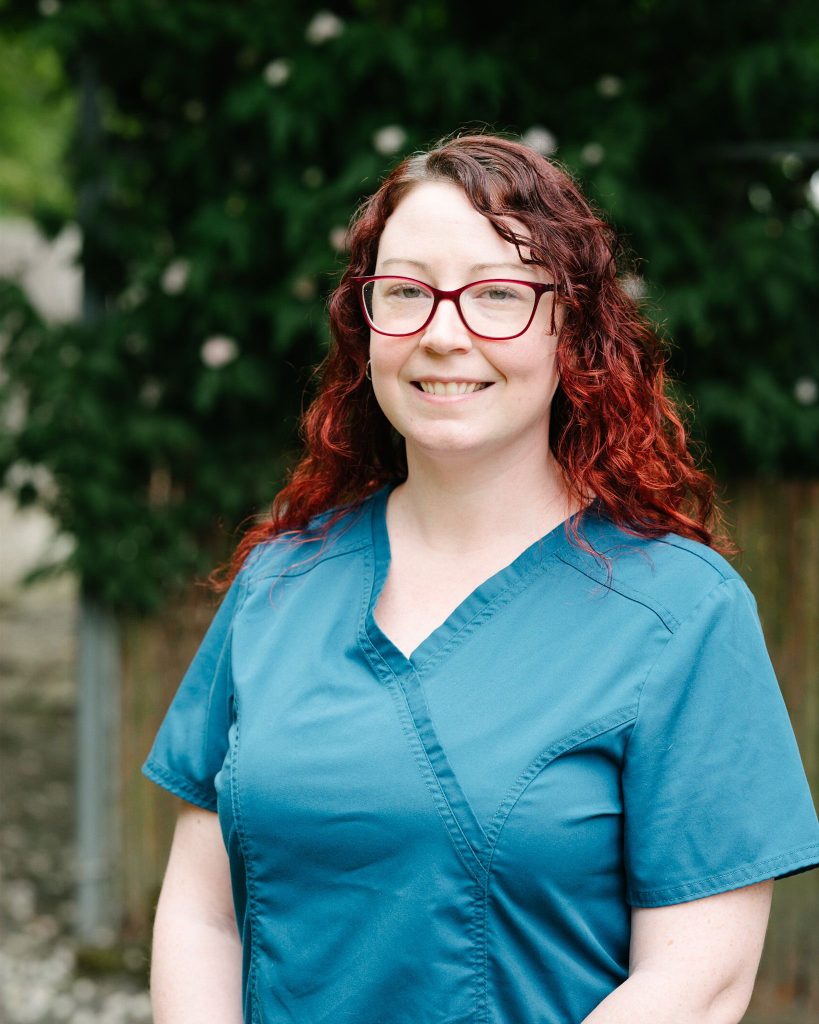 Sarah
Sarah joined the IVH team as a receptionist in the middle of the Covid pandemic in 2022. Sarah is originally from California and came to Washington with her husband after a brief stint in Texas; both she and her husband are glad for the change in summer temperatures. Her favorite thing about working at IVH is working with people who share her love of animals. In her spare time she enjoys writing, video games, and scrapbooking.
"Even the darkest night will end & the sun will rise"

Victor Hugo – Les Misérables
Britt
Britt joined Issaquah Veterinary Hospital as a Receptionist in 2020 after many years working at a local doggy daycare and boarding facility. Brit loves spending time with her many fur-babies and being the "Auntie" to many others. Britt's favorite part of working at IVH is having the ability to to help clients and their pets when they most need it.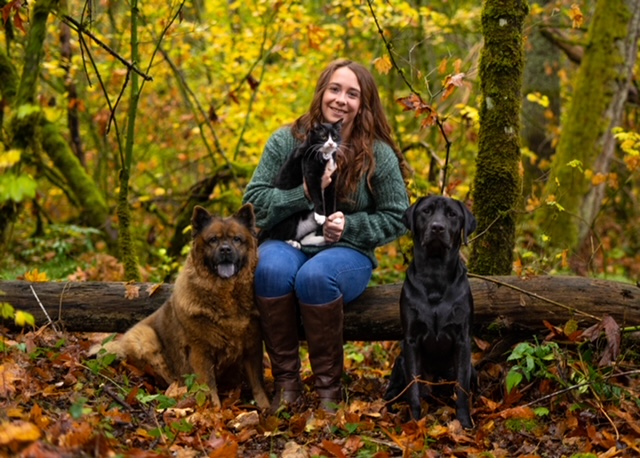 In The Background (But Not Really)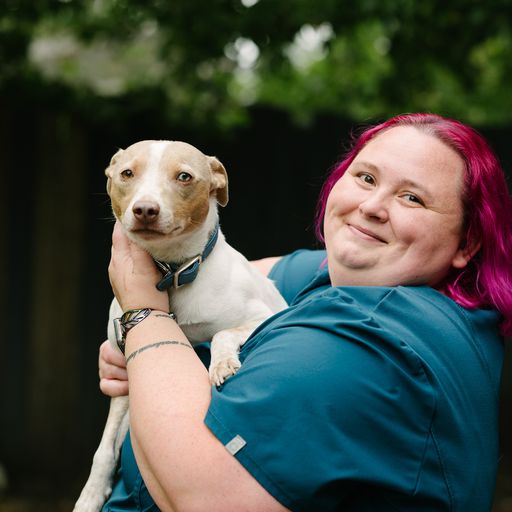 Bailey
Bailey began her carrier in the veterinary field while she was in high school in 2002 as a kennel assistant at Wilderness Animal Hospital in Maple Valley and followed Dr. Rice and Dr. Zimbelman to Issaquah Veterinary Hospital in 2007. From there she learned the different roles as a veterinary assistant, receptionist, surgical assistant and was recently elevated to the role of Practice Manager. Bailey strives to continue create a healing and supportive environment for the patients, doctors and staff at IVH in this new position and places emphasis on mental health awareness within the veterinary field. Don't let the colorful hair fool you Bailey takes this position very seriously and is a supporter of the Not One More Vet movement and is in the process of becoming certified in Veterinary Practice Burn-Out Prevention. When she is not focusing her time and energy on the clinic Bailey enjoys spending time taking road trips with her husband and two dogs, Logan (Jack Russell Terrier mix) and Archer (Pitbull Terrier).