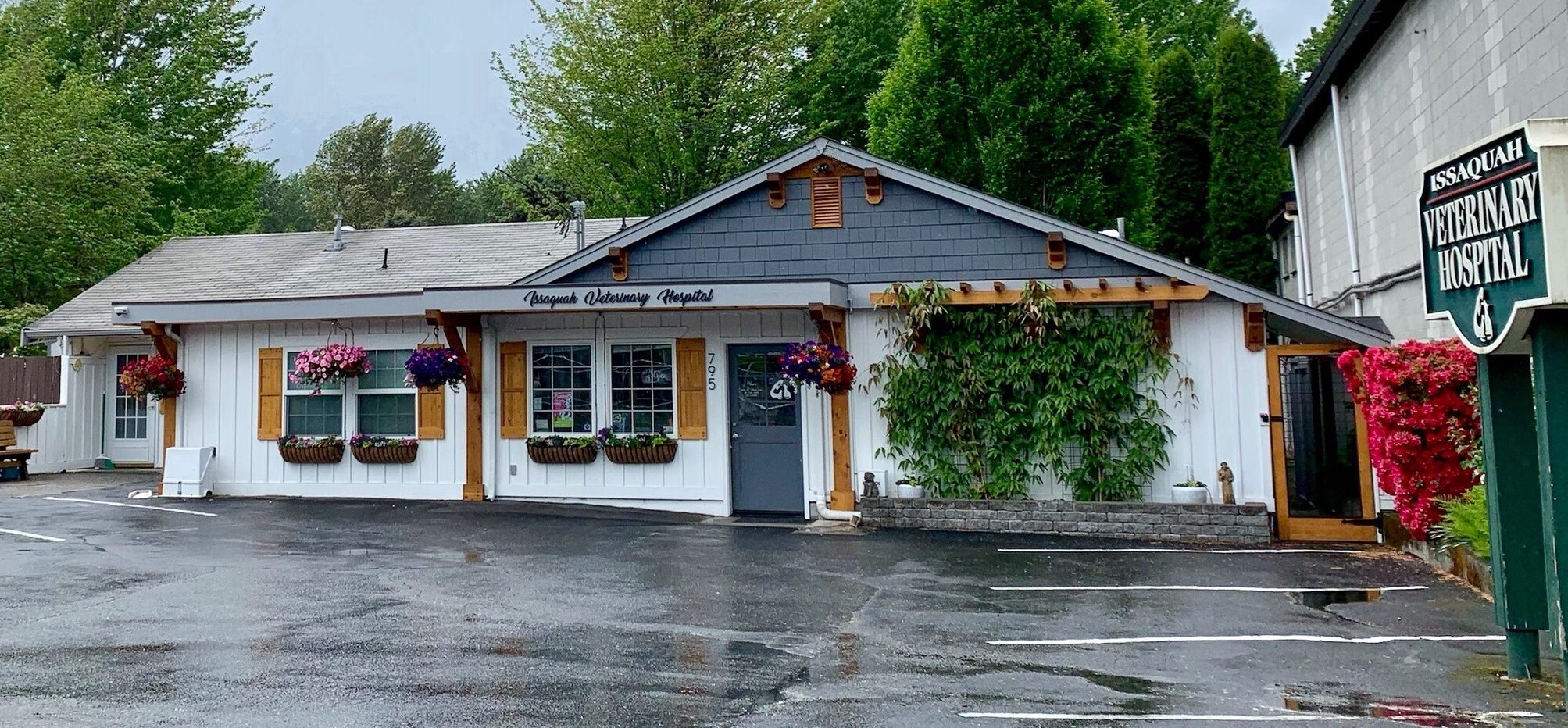 Issaquah Veterinary Hospital
Issaquah Veterinary Hospital, "IVH" as it's affectionately known, is Issaquah's oldest veterinary hospital. Located in the heart of Downtown Issaquah and privately owned by Dr. Kim Rice, the busy three doctor practice aims to provide the highest care to its many furry, and sometimes not so furry patients.
We believe in treating your pets like our own, and strive to maintain the highest standard of care. Many of our staff have worked here for nearly ten years and are dedicated to the practice, with extensive knowledge of the area, such as local trainers, great pet stores, and details about the unique issues Washington pets may face in their environment.
Taking into account your lifestyle and your pets daily environment, we work tirelessly to provide the individualized care that your dog or cat needs.